Spectrum News – ROCHESTER, NY – For decades, the lots sitting in the shadow of Kodak Park have been vacant, but by 2020, 17 buildings will occupy the space. The mixed-use, mixed-income development is just the first phase of a larger urban revitalization strategy to transform Eastman Business Park.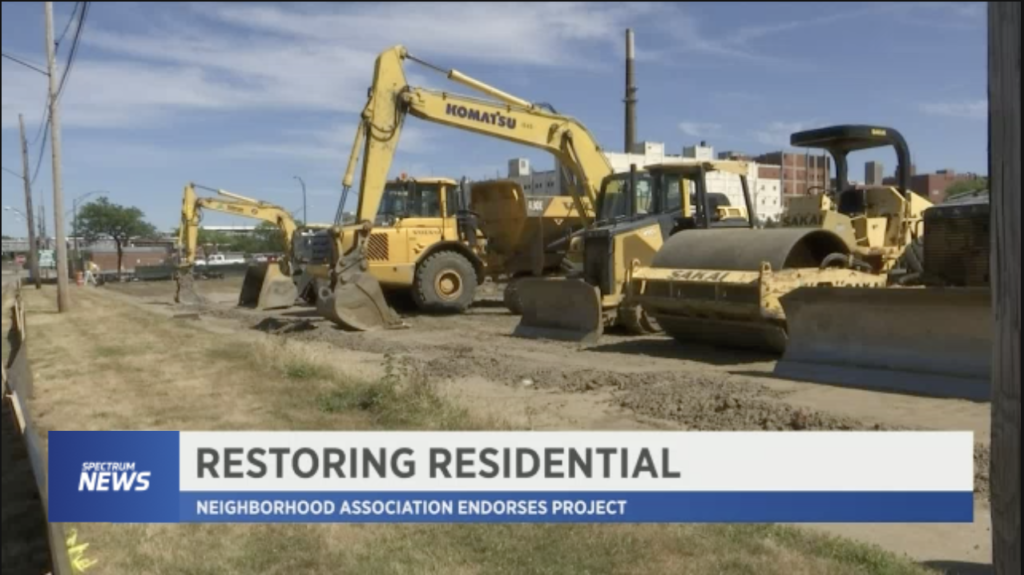 "To see the Kodak Business Park coming back, to see the transformation of investment just shows that Kodak is still committed to Rochester," said Rochester Mayor Lovely Warren.
Maplewood Neighborhood Association President Sam Spoto spent time working for Kodak and says he's glad to see new life come to the residential area.
"It's always been a family oriented neighborhood," said Spoto, who is also happy to see the vacant lots go.
"And now that's going to be gone. You're going to have beautiful houses, landscaping, what more could you want?"
The $52.9 million project will total 187 units, with most available to residents who make between 60% and 130% median income. 27 units will also be designated for homeless young adults, with on site services provided for that group.
"We have many people that live in poverty in our community, that deserve to have quality, affordable housing," said Warren.
"The affordability here is key for people. It allows them to stay in the community they may have grown up in, but may be getting priced out of," said NYS Homes and Community Renewal Commissioner RuthAnne Visnauskas.
The 17 buildings will also have available commercial space, something that Spoto says the area lacks.
Construction is expected to be completed by the spring of 2020, with full occupancy expected by that December.